There is a tendency for this blog to become a series of photo posts when my backlog shrinks through each past summer, and I like to break those up with more academic contact even if it means jumping chronology a bit. So, though last post we were with me in Paris in July 2019, we're now jumping ahead a couple of weeks to once I was back from holiday, at which point my absolute top priority was reading, carefully but speedily, a doctoral thesis in Catalan which I was due to examine at the very beginning of the next month.1 I will talk about that separately, because it was excellent and the now-doctor who wrote it deserves his own post, but there were a couple of things in it that deserved their own commentary and made me stub blog posts to do that thing, and this is the first.
I've mentioned here before that I find it hard to be less than ten years behind with Catalan historiography, and in recent years there has also developed the problem of extensive publication of primary material I also haven't had time fully to work through yet. Consequently, it's pretty easy to find stuff I don't know about, and this reference was such a thing. The text in question is a letter to King Charles the Bald of the Western Franks (r. 840-877) from Abbot Hilperic of Sainte-Marie d'Arles-sur-Tech (remember that place-name of Arles), giving an account of his monastery's early history by way of explaining how it came to be so short of resource as urgently to need the king's help.2 Hilperic starts with the founder abbot, naturally enough, and it quickly reaches a point at which I stopped and went, "What?" Here's a scratch translation of some rather odd Latin.3
"For there came a faithful man of God from the regions of Hispania, Castellano by name, an abbot, who entering by a narrow path found in the waste a miraculous bathing-place, where he built a holy monastery, to which he called and directed a college of many monks worshipping the Highest King, who under the authority of your glorious grandfather Charles, conceded [the latter's] precept to the same monastery.4 When he was dead, his successor Requesèn arrived, who also placed himself rejoicing into your hands.5 With him passing from the world, there succeeded a certain venerable man [called] Recimir, his brother, an abbot, who likewise once commended himself into [your] glorious hands.6 While he was alive, there was given to us, by the thickening [sic] of the Devil, a multitude of persecuting Northmen, who both staying there for three days and destroying the same monastery, and coming upon us suddenly, we knowing nothing of it, killed several of us. Considering these events of ours, that which had occurred first and foremost because of all our faults and abundant sins, having gathered into one council, we were converted back to the Lord. With us celebrating fasts and holding vigils, and beseeching the Lord Christ, there was revealed by the same Lord to one of our brothers the place there where bodies of the saints were resting, who were called the blessed martyr Quintinus, bishop Hilary, deacon Tibertius. With us gratefully looking forward to their arrival, suddenly our abbot died. With him passing on, there succeeded he who still now is seen to rule us according to the Rule of our Father Benedict, which is now instituted."
And though there's about as much again after that, it's all upwards from there, including the fleeing of demons from the area and the subsequent discovery of twelve more saintly bodies, of whom the writer only bothers to name two (Abundus and Grisantus). I guess the point is made by then that this is a
holy community, albeit completely on its uppers. And this is held to have been what provoked Charles the Bald's surviving precept to Hilperic, whose text we have.7
Now, it has straight away to be admitted that there is actually a plausible context into which this story could fit. You may already have noted that given where Vallespir actually is, more or less stretching north-west up the Tech valley from where Saint-Marie is there, any supposed Viking attack would have had either to have landed on the northern Atlantic coast of the Peninsula and then marched pretty much along the Pyrenees, or else made it through the Straits of Gibraltar and attacked from the eastern coast. That latter might sound pretty implausible but actually at least one group did it, and they were there over the course of 858 to 861, so within our window between the two charters and in the time of Abbot Hilperic of Santa Maria. (But Santa Maria of where? Ssh, we're coming to that.) Admittedly, they are said in the main and contemporary Frankish source, the Annals of Saint-Bertin, written at the time by a bishop of Peninsular origin, Prudentius of Troyes, only to have raided the south coast of what is now France, and almost all the Arabic sources that also cover this, themselves distressingly late, to have come there from the Balearic Islands, and gone on to Italy; if they'd hit actually-Iberian targets once through the Straits I might have expected one source at least to mention it.8 Or perhaps I should say two sources, because one, the Mamlūk encyclopaedist Shihāb al-Dīn Aḥmad bin ʿAbd al-Wahhāb al-Nuwayrī, supposedly records that the same Vikings went as far as Pamplona, in the heart of the Basque country, and captured and ransomed its 'Frankish lord', García, for 90,000 dinars. The Moroccan polymath Ibn Khaldūn, likewise apparently, later repeated this story and reduced the ransom to 70,000 dinars, but I don't think this is any reason to suppose an independent tradition given how rotten Ibn Khaldūn's attention to detail was. One scholar who made this detail available to Westerners quite early on, Jón Stefánsson, for some reason decided that the Viking force could only have done this from the Atlantic coast; but if we add this attack on a Pyrenean monastery (and Prudentius does say they attacked monasteries on their way to the Camargue, if not that they were not nearby) then these could be considered to confirm each other.9 It's a bit odd that Prudentius didn't record the rather embarrassing capture of the ruler of the ex-Frankish client principality of Pamplona, but that's at best an argument from silence.10 At the very least, we can easily see why a younger Xavier Costa, faced with a report of a Viking sack of a Catalan monastery which would have to have happened between 844 and 867, chose the date 858-860 at which to place it.
Unfortunately, this turns out to be one of those structures which collapses when you put weight on it. Costa is not the first person to note this document, and I am not the first person to have doubts about it, as indeed his citation reflects.11 Here are some reasons to have doubts, then.
The preservation context for this document is lousy. We have no medieval text of it at all. Its earliest text comes from a 1591 study by a guy called Miquel Llot of the cult of Saints Abdon and Sennen, two Persian Christians supposedly killed in Roman games in the third century. Their bodies are claimed to have wound up in all of Soissons, Florence, Rome and Murcia, but also Santa Maria d'Arles, and I assume that Llot was delighted to find some source that might explain how a saint of roughly the right name was found in this area completely unconnected to their passion narrative. Of course, it isn't the right name, but that is arguably not the document's fault, rather than Llot's, who saw in it the story he wanted to tell rather than the one it did. However, all we know about the document is what he says, and apparently he says he found it nailed to a pillar in the Church when he visited Arles.12 It's not all the detail we might wish, though I suppose we should be glad he gave us the text.

Now, you might justly say, well, that's all well and good: the letter would have gone to Charles the Bald but maybe come back with the charter he issued, then been preserved as the house's own sort of account of its history. In any case the bit about the Vikings isn't actually critical to the narrative of finding the relics, so while we might justly wonder how it was that fifteen saintly bodies, including one of a bishop of Poitiers otherwise widely considered to be buried, y'know, at Poitiers, at Saint-Hilaire indeed, were just lying around nearby and how much work this monastery was having to do to justify its relic collection, that doesn't actually speak against the idea of a Viking attack. To which I say, sure, and thankyou, imaginary reader, for being such an erudite critic; but I'm not finished.

There is no mention of such an attack in the most obvious place you would expect it, King Charles the Bald's precept that is supposed to have been a response to this letter. Admittedly our text of this is not preserved quite as one would wish either; we first know of it from a fourteenth-century copy. But it's pretty consistent with Charles's other documents without plainly being a copy of any of them, so there's some reason to believe in an actual document that people could still see in 1340, and while it does mention a mission from Abbot Hilperic and a plea of poverty, it mentions neither Vikings nor, more interestingly, any of these fifteen saints whose bodies had supposedly been found since Charles had last issued Arles a precept only as many years before.13 And again it's an argument from silence but you'd think these events were remarkable enough to find some kind of mention; Charles being such a man as would join in a saint's translation when he came across one even though it meant delaying fighting a civil war, I'd imagine him seeing the gain in associating himself quickly with this effective miracle.14 But he didn't, which suggests to me that whatever Hilperic did tell him didn't include this story.
On the other hand, there is a very well-studied phenomenon of monasteries in the south of France going to later kings and saying that their current state of deprivation goes back to the time of Viking attacks, and invoking Carolingian grants made to fix that whose terms had not been respected, which they then entreated the current king to repair. This has been studied most of all by Amy Remensnyder, and Costa does cite this work, but he doesn't seem to have let it make him suspicious.15 But that's my secret power: I'm always suspicious.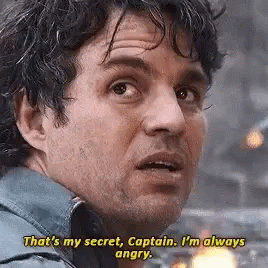 And you may say, OK, Jonathan, but there's also the Pamplona raid, so it seems to be corroborated that there was a Viking force in the area. Isn't it easier to say that there was a known raid to which the monastery attached their story of relic-finding, for all the reasons Remensnyder points out and which indeed you have echoed in your dealings with accounts of the sack of Barcelona, that invoking this known context of shared affliction might make the people the writers were addressing more sympathetic?16 Maybe this just actually happened, the Viking bit anyway. But I'm still not finished.
Let's take a quick look into that Pamplona raid first. Stefánsson, who reports it to us, did not read Arabic; his sources, in so far as he gives them, were secondary work and especially and foremost the multi-volume work of Reinhard Dozy, "the chief source of this paper, since the Dutch professor prints, the Arabic text and a translation in French of the Arabic records quoted".17 And if you go to the French edition of Dozy, which is easy enough to do, the 858-861 raid is not there, at all, with or without the bit about Pamplona.18 So what had happened? Well, I draw the line at tracking down all of Stefánsson's unreferenced secondary sources for an afternoon's blog post—it's evening already!—but I can offer a guess.19 Another Arabic source that described the episode is the Book of the Incredible Histories of the Kings of al-Andalus and the Maghrib by the Marrakesh historian Ibn Idharī. He doesn't mention a Viking attack on Pamplona – but he does follow the account immediately with a Muslim raid on the area the next year, in which García's son Fortún was captured and ransomed.20 It doesn't give the ransom amount, so there is still some other source in the mix, which may even be al-Nuwayrī, at which I can't get. But I bet that some combination of errors with these materials had combined the two stories in whatever Stefánsson was reading.
So for these reasons I think it is unlikely that there actually was a Viking attack on Pamplona in 861 which only two fourteenth-century Arabic sources record for us. Without that, there is rather less reason to believe in an 858-860 sack of a monastery that goes unmentioned in the monastic community's own next royal charter. But you can then reasonably ask, why was the story worth making up for someone at some point before 1561? And there Remensnyder, as I say, offers an answer, of a trial of faith by fire for which the monks were spiritually, but sadly not economically, rewarded (your majesty). And there's also these fourteen saints they apparently had in their church, from some quite unlikely places, who needed some kind of back-story. But there might also be more, because of this problem of whether we're talking about Santa Maria de Vallespir or Santa Maria d'Arles. Costa picks this problem up and notes that while most of the historiography treats these as the same place, actually they must have been some distance from each other.21 Our story, indeed, seems to show knowledge of this in its rather odd narrative order, in which the monastery is apparently destroyed before the monks find out about the raid and get killed. If we're actually dealing with two sites of the same community, that problem can be made to go away.
However, it may also have been a problem for the community. The precept issued by Charlemagne, to which our story refers, is lost, but it is referred to (and known from) a subsequent one that our story here doesn't mention of Charlemagne's son Louis the Pious, which he gave to the first abbot, Castellano, in 820, and which we have in 17th-century copies made for Étienne Baluze.22 This is how we know that Castellano was Abbot of a Santa Maria at Vallespir. So where did Arles get into this? Well, the church there, of Sant Pere, is one of the properties confirmed to Castellano by Louis's precept, ecclesiam Sancti Petri in Arulas. However, Charles the Bald's subsequent charter, of 844, is to Abbot Hilperic at Santa Maria of Arles, which he goes on to say that Castellano built in Vallespir; the church of Arles is no longer mentioned, though otherwise the same properties are mentioned, including a church of Sant Quintí which may explain why his relics were among those the monks later claimed to have.23 By the time of the 869 charter this was sorted out and Hilperic was Abbot of Arles, and the monastery he is said to rule wasn't further located; but the natural way to read this would be that Hilperic, as Abbot of Arles, had jumped over the head of the abbot in Vallespir and claimed the whole community's territories from the new, and very beleaguered, king. This might also explain why Charles is said, in our story, previously to have received the commendation of two other abbots in what, given he only succeeded in 840, must have been less than four years. That seems like a viciously rapid succession if only one house was involved; but if there was some dispute between two, we might see something like this repeated race north to the king to get approved, a race which Hilperic ultimately won by coming last. It also helps explain why Recimir, who succeeded his brother Requesèn as abbot, was apparently already an abbot, and maybe that in fact was the takeover. But after that, an abbot of Arles might need some kind of account that explained why he now claimed all these lands which his own royal precepts apparently awarded to Vallespir. What might a good explanation be? Maybe Vikings destroyed the other monastery! And then whatever sins any of either congregation might have committed you can tell were repented away, because then all these relics became apparent to us! And maybe this is the story we have.
This is not a finished suggestion, of course. I'm not sure when I think this story would date from, but it seems that it would have to be pretty close to the events, given that it seems to be reflected in royal charters almost straight away. But I could alternatively suggest that it was only once the local history of the house was no longer remembered that the transition from Vallespir to Arles needed explaining. Likewise, Occam's Razor might suggest, with some kind of disaster apparently afflicting a monastery not that many miles away from a known site of Viking raiding, that that disaster being a Viking raid is actually the simplest answer. Of course, that reasoning might also have occurred to someone later. Either way, I don't think Costa was wrong to pass over this in fairly simple fashion, especially given the available space he had to cover this unique occurrence that didn't much contribute to his overall arguments. But isn't it fun to see what you find when you turn over these stones?
---
1. Xavier Costa Badia, "Paisatges monàstics: El monacat alt-medieval als comtats catalans (segles IX-X)" (unpublished doctoral thesis, Universitat de Barcelona, 2019).

2. Pere Ponsich (ed.), Catalunya carolíngia volum VI: Els comtats de Rosselló, Conflent, Vallespir i Fenollet, Memòries de la Secció Històrica-Arqueològica, 70, 2 vols (Barcelona 2006), doc. no. 61, discussed by Costa, 'Paisatges monàstics', pp. 249-251.

3. Ponsich, Catalunya carolíngia VI, doc. no. 61:
"… Quia veniens vir Dei fidelis ex pertibus Hispaniae, nomine Castellanus, abbas, qui ingressus per angustam semitam, invenit in eremo mirabilia balnea, ubi aedficiavit sancta coenobia, in quo vocavit atque advertit multorum monachorum collegia Regi superno famulantia; qui sub auctoritate avi vestri gloriosi Caroli, eius preceptum in eodem monasterio concessit. Defuncto eo, successor eius adfuit Ressendus abbas, qui et in manibus vestri se glorianter tradidit. Migrante illo a saeculo, successit quidam vir venerabilis Recimirus, frater eius, abbas, qui et ipse similiter in gloriosis manibus se hactenus commendavit. Illo vivente, data est nobis, crassante diabolo, multitudo persequentium Normanorum, qui et tridium ibi manentes, et idem coenobium destruentes, et subito super nos irruentes, nihil nobis percipientibus, occiderunt aliquos de nostris. Haec nobis considerantibus, eo quod pro supereminenti omni nostro delicto et abundanti peccato evenissent, collecti in uno concilio, conversi sumus ad Dominum. Ieiunia nobis celebrantibus et vigilias facientibus, atque Christo Domino deprecantibus, revelatum est ab eodem Domino uni de fratribus nostris, eo quod ibi corpora sanctorum requiescerent, qui et vocantur beatus Quintinus martyr, Hilarius episcopus, Tiburtius levita. Eorum adventum gratulanter expectantibus, subito obiit abbas noster. Illo migrante, successit is qui et modo secundum regulam patris nostri Benedicti nos regere videtur, qui et modo consistit…."
4. This document, which does not survive, is indexed and discussed as Ramon d'Abadal i de Vinyals, Catalunya carolíngia II: els preceptes carolingis a Catalunya, Memòries de la Secció històrico-arqueològico 2 & 3, 2 vols (Barcelona 1926-1955, repr. in facsimile 2007), Arles I.

5. This one we have, and it is printed as Abadal, Catalunya carolíngia II, Arles III.

6. This one, however, does not survive, and neither does Charles the Bald mention it in his subsequent document (see n. 7 below).

7. Abadal, Catalunya carolíngia II, Arles IV.

8. The relevant sources are probably all collected in Ann Christys, Vikings in the South: Voyages to Iberia and the Mediterranean, Studies in Early Medieval History (London 2015), but I haven't access to it to check; it may well be that everything I say here is pre-empted there. Without it, I'm using Jón Stefánsson, "The Vikings in Spain, from Arabic (Moorish) and Spanish Sources" in Saga Book of the Viking Club Vol. 6 (London 1908-1909), online here, pp. 31–46, where pp. 40-42 cover this voyage. Of course, his references can mostly be updated a bit, and in any case he doesn't consider the Frankish sources, so you also need to know about Janet L. Nelson (transl.), The Annals of Saint-Bertin, Ninth-Century Sources 1 (Manchester 1991), and Janet L. Nelson, "The Annals of St. Bertin" in Margaret T. Gibson and Janet L. Nelson (edd.), Charles the Bald: Court and Kingdom. Papers based on a Colloquium held in London in April 1979, British Archaeological Reports (International Series) 101 (Oxford 1981), pp. 15–36, reprinted in Janet L. Nelson, Politics and Ritual in Early Medieval Europe, History 42 (London 1986), pp. 173–194, and in Margaret T. Gibson and Janet L. Nelson (eds), Charles the Bald: court and kingdom, 2nd edn. (Aldershot 1990), pp. 23–40, on the author(s).

9. Stefánsson, "The Vikings in Spain", p. 41, where also n. 1: "They could only get to Pampelona from the Bay of Biscay."

10. Pamplona's rulers had submitted to the Carolingians somewhere around the 790s, but were independent again by 820, and before long clients of the Emirs of Córdoba instead, at least as far as Córdoba were concerned; see Juan José Larrea and Jesús Lorenzo, "Barbarians of Dâr al-Islâm: The Upper March of al-Andalus and the Pyrenees in the Eighth and Ninth Centuries" in Guido Vannini and Michele Nucciotti (edd.), La Transgiordania nei secoli XII-XIII e le 'frontiere' del Mediterraneo medievale. Trans-Jordan in the 12th and 13th Centuries and the 'Frontiers' of the Medieval Mediterranean, British Archaeological Reports (International Series) 2386 (Oxford 2012), pp. 277–288.

11. Costa, "Paisatges monàstics", p. 250 and n. 602, citing Aymat Catafau, "À propos des origines de l'abbaye Sainte-Marie d'Arles-sur-Tech", Bulletin de l'Association Archéologique des Pyrénées Orientales Vol. 15 (Perpignan 2000), pp. 76-81, Catafau, "Cuixà, Arles de Tec i Sant Martí del Canigó: el paper de l'aristocràcia nordcatalana en les fundaciones monàstiques del segle VIII al segle XI" in Lluís To & Jordi Galofré (edd.), Monestirs i territori: 1200 anniversari de la fundació de Sant Esteve de Banyoles (Banyoles 2013), pp. 79-88, and Amy G. Remensnyder, Remembering Kings Past: monastic foundation legends in medieval southern France (Ithaca NY 1995), pp. 42-84. I haven't read either of the Catafau pieces, though I'm very honoured to be following in his sceptical footsteps if I am; to Remensnyder, meanwhile, we will come shortly.

12. Ponsich, Catalunya carolíngia VI, vol. I, p. 123, including reference to the four times it's previously been edited.

13. See n. 7 above.

14. This story is from Nithard's Histories, III.2, accessible as Bernard Scholz with Barbara Rogers (transl.), Carolingian Chronicles: Royal Frankish Annals and Nithard's Histories (Ann Arbor MI 1970), pp. 129–174 and 199–211, online here, where see pp. 157-158.

15. See n. 11 above.

16. Remensnyder, Remembering Kings Past, more or less passim; Jonathan Jarrett, "A Likely Story: Purpose in Narratives from Charters of the Early Medieval Pyrenees" in †Simon Barton and Robert Portass (edd.), Beyond the Reconquista: New Directions in the History of Medieval Iberia (711–1085). In Honour of Simon Barton (Leiden 2020), pp. 123–142 at pp. 127-128.

17. Stefánsson, "The Vikings in Spain", p. 46.

18. Reinhard Dozy, Histoire des Musulmans d'Espagne jusqu'à la conquête de l'Andalousie par les Almoravides (711-1110), 4 vols (Leyde 1861); vol. II (online here). Admittedly, Stefánsson specifies the 3rd edn., which I can't immediately access.

19. Stefánsson, "The Vikings in Spain", p. 46, adds to his mention of Dozy the following: "Werlauff, Mooyer, Professor Steenstrup and Fabricius have written on this subject. The two last-named have used Dozy's work and some of the Spanish Chronicles." Working these out looked like more work than I wanted to do today, sorry.

20. I access this through Aben-Adharí de Marruecos, Historias de Al-Ándalus, transl. Francisco Fernández González (Granada 1860), online here, repr. as Ibn Idari, Historias de Al-Ándalus, transl. Francisco Fernández González (n. p. n d.), where see pp. 88-89.

21. Costa, "Paisatges monàstics", p. 249 n. 599.

22. Abadal, Catalunya carolíngia II, Arles II.

23. See n. 6 above.