This is, for now, the last of the posts about my great achievements; I have so much stuff in publication queues that another can't, hopefully, be too far away, but for now this is the last one. (Then we can get to really clearing backlog… !) I already mentioned these two things in passing, but in the last couple of years I have achieved a certain level of professional recognition that lets me start adding more letters after my name when I really want to show off. In late 2016, I managed to achieve election as a Fellow of the Royal Historical Society. Then, in August 2017 I also attained Fellowship of the Higher Education Academy. These two things are quite different in both process and signification so I thought I'd say something briefly about both.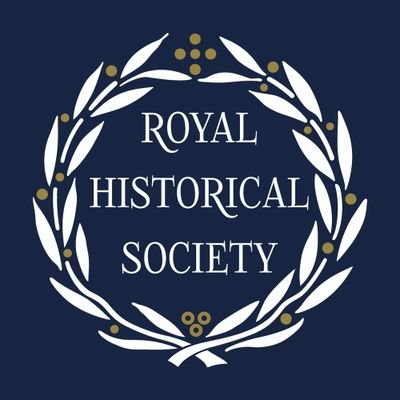 The Royal Historical Society is a 150-year-old learned society in the traditional mould, which it is now working to break down a bit as it generates important work about how that 'traditional' mould has restricted career progress for anyone who's not male and white.1 (I was born lucky in this respect, of course.) The way you get to be a Fellow of it is that you make a case to them that your work is a significant achievement in the field, get someone else who already is a Fellow to write agreeing with that, and then they decide. In my case, I had a slight starting advantage in that the book of my thesis was published through the Royal Historical Society and they nearly (alas, only nearly) gave it a prize, so I was pretty sure it was OK in their eyes, and I made it the cornerstone of my case. I took a long time doing this, however, and I will admit that what made me actually apply in the end was a combination of going to hear Katy Cubitt talk at the Society and there being names announced of new fellows whom I thought of as much younger than me (because they are) and became outraged that I hadn't already achieved this before them—which was my own fault of course—and of trying to achieve some sense of recognition in my new job. But once the application was in it was easy, I was elected and since then it's just been a matter of remembering to pay my society fees.
The Higher Education Academy no longer exists as such and was when I applied a youthful 14 years old. (It is now called Advance HE and is slightly differently constructed, but still awards the Fellowships.) Its focus is entirely on teaching quality. For a while the UK university sector proliferated teaching qualifications, ranging from the nationally-recognised Postgraduate Certificate in Education that schoolteachers take through to various bespoke university ones some of which weren't recognised even throughout their own institutions, let alone more widely. The HEA Fellowship scheme was, as I understand it, a governmental intervention in that situation to provide a recognisable accreditation for university teachers, and it has become more and more popular, partly because of governmental use of it as a teaching quality benchmark but mainly, I think, because it has allowed universities to apply a universal standard of teaching qualification to the staff they take on. I, for example, hold a Certificate in University Teaching from Birkbeck College London. It was very useful to me, but no other institution could easily find out what it means in terms of training, not least because Birkbeck, University of London (as they now are) no longer offer it. But if you hire someone with an HEA Fellowship you know what they've done to get it. One can be a Junior Fellow, a straightforward Fellow or a Senior Fellow and what these more or less mean is "I have some recognised teaching training and experience and some idea that this is a subject of academic study in its own right", "I am up to speed with modern requirements on university teachers, how we can teach and why the scholarship thinks we should do it so" and "I am all that, but have also made other people change how they teach". I went for the middle one.
This was a lengthy process. Leeds supplies pretty extensive support, so there were training sessions, other people's draft applications to read and so on, but it boils down to references from two people who've seen you teach, a log of one's professional development over the previous year, a reflective account of one's teaching practice with reference to the scholarship, and a form saying you've done all those things. The log was the most frustrating of these, and if I'd understood the process better I would have made a better job of it. As you may just remember me saying, on arrival at Leeds I threw myself into quite a lot of training, thinking I wouldn't have as much of a chance later and conscious that it was one of my probationary requirements. But you may also remember me saying that while applying for Fellowship was also one of those requirements, the University had just, when I arrived, pulled its scheme for doing so, and the national one they were using as backup required you have a year of experience teaching in post first. So, by the time I could do my application, most of my training was already ageing out of relevance! Anyway, leaving that aside, the reflective log was also not something I enjoyed putting together. In the first place, it had to speak the right language, that of the UK Professional Standards Framework. That's not actually hard to do, and there are worse jargon structures, but it does mean one starts to write in parrot form unless one's careful, losing one's own voice in the writing. In the second place, it means one has to at least show awareness of a lot of literature about university pedagogy and, while, there is much good stuff about that out there (I now know) there is also quite a lot of soapboxing or science-by-anecdote, and standards of proof are slippery in much of it. Some of it certainly did challenge me to improve my teaching. Nonetheless, I took a certain vicious pleasure, firstly in citing myself, and secondly in making sure that Hacking the Academy, and especially the chapter therein called "Lectures are Bullshit", were in the Bibliography, as some kind of reward to myself for having perforce to cite this stuff without space for critique.2
Anyway, it all worked, I got the Fellowship and, eventually, cleared probation, though that is a longer and separate story that will not be told here. And I have to say, looking back over the reflective statement just now, there are things in there I had forgotten I'd done in a classroom, as well as many promises to do things I have yet to follow up. I could be a much better teacher if I followed my own advice… I have, accidentally, created a reflection that deserves further reflection, and in that respect, I have to admit that the process was and will continue to be more useful to me than it seemed at the time I was doing it. I should pay attention to that message! Such are the thoughts on this occasion of Dr Jonathan Jarrett, M. A., Ph. D., F. R. Hist. S., F. H. E. A.
---
1. See Gender Equality and Historians in UK Higher Education, The Royal Historical Society (London 2015), online here; Race, Ethnicity & Equality in UK History: A Report and Resource for Change, by Hannah Atkinson, Suzanne Bardgett, Adam Budd, Margot Finn, Christopher Kissane, Sadiah Qureshi, Jonathan Saha, John Siblon & Sujit Sivasundaram (London 2018), online here; Promoting Gender Equality in UK History: A Second Report and Recommendations for Good Practice, by Nicola Miller, Kenneth Fincham, Margot Finn, Sarah Holland, Christopher Kissane & Mary Vincent (London 2018), online here.

2. I got myself in there via talking about coins as a teaching tool (on which see Jonathan Jarrett, Coins in Collections: care and use. A Guide to Best Practice by the COINS Project (Cambridge 2009), if you can somehow find a copy). The other cite is of course Jeff Jarvis, "Lectures are Bullshit" in Daniel J. Cohen & Tom Scheinfeldt (edd.), Hacking the Academy: New Approaches to Scholarship and Teaching from Digital Humanities (Ann Arbor, MI, 2013), pp. 66-69. Of what I read without the intent to be smug, Arthur W. Chickering and Zelda F. Gamson, "Seven Principles for Good Practice in Undergraduate Education" in American Association for Higher Education Bulletin (Denver, CO, 1987), pp. 3-6, repr. in Biochemical Education Vol. 17 (1989), pp. 140–141 inter alia, repr. separatim as Wingspread Journal Vol. 9 no. 2 (Racine, WI, 1989) and thence online here, Michael Jackson, "But Learners Learn More" in Higher Education Research & Development Vol. 16 (Abingdon 1997), pp. 101–109, DOI: 10.1080/0729436970160108 and Anoush Margaryan, Allison Littlejohn & Gabrielle Vojt, "Are Digital Natives a Myth or Reality? University Students' Use of Digital Technologies" in Computers & Education Vol. 56 (New York City 2011), pp. 429–440, DOI: 10.1016/j.compedu.2010.09.004 might be my top three, and John B. Biggs and Catherine So-kum Tang, Teaching for Quality Learning at University: what the student does, 3rd edn. (Maidenhead 2007) would be an incredible resource if trying to implement it wouldn't clearly kill you from overwork. Philip Race, The Lecturer's Toolkit: A Practical Guide to Assessment, Learning and Teaching, 3rd edn. (London 2007) is probably the single one I found most practically useful. It's tempting to give a list of ones I thought were terrible too but that would just make me into a bad person.